Background
I was born in 1962 in Cologne, Germany. In 1986, I abandoned my engineering studies because I didn't find the answers I was looking for in the tight mechanistic approach of a traditional university. I started my own business, ran a health food store and worked as a landscape gardener and tree surgeon.
In 1989, I moved to Spain and managed an organic farm in the Sierra Nevada. There I found the calmness I needed to study natural processes through close observation. I discovered spiritual and intuitive ways of of cooperating with water, plants and animals.
In 2006, I joined the Monte Cerro Peace Education in Tamera, together with my partner and son, and became a member of the community. Under guidance of the Austrian permaculture specialist and rebel farmer Sepp Holzer, we began creating a Water Retention Landscape in Tamera in 2007. I was part of the engineering team that later turned into a new ecology team and the Global Ecology Institute.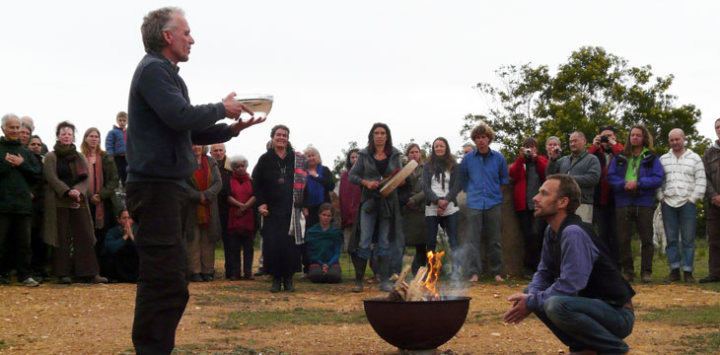 What Motivates Me
In my travels through many countries, I haven't yet seen a single place where establishing a Water Retention Landscape wouldn't be the first step towards restoring nature and assuring the human right to water. Through studying the being of water, I realized that we can transform scarcity into abundance quickly. If we adopt a new water paradigm, we can provide water and food for all inhabitants of this planet.
My Role in Tamera
I coordinate the work on nature restoration and am an advisor on all questions of ecology and animal husbandry. In 2013, I established the Global Ecology Institute in Tamera, which I still lead. As part of this, I work as an ecological consultant for partner projects in our region and in our global network, for NGOs and government agencies in different countries. I co-founded the Blueprint Alliance that develops integrative design for regenerative settlements, working on Blueprint 200 in Tamera.