This 7-day seminar is an introduction into the extraordinary world of the "sacred matrix." This is how we call the universal reality from which we've all arisen and to which we will all return to at some point. This world always surrounds us, at every turn. Yet it follows another logic than our dominant culture. We want to get to know and learn to apply it. Because only by connecting to the sacred matrix will we find the power and the knowledge to solve the political and personal questions of our time.
"Whether we love the world or condemn it, whether we believe in god or not – this world is sacred."
Dieter Duhm
"To learn to live right means to learn to love in the original sense."
Elisabeth Kuebler-Ross
Touching the Wonder of Our Existence
In us and around us, we see an amazing universe. What do these points of light, which we call stars or galaxies, in the night sky mean? What kind of dimensions are those which are measured in billions of light years? Who made them, and from what were they created? How, from where and why does all this exist? How, from where and why do I exist? What kind of reality do we believe in, in our daily life and what is the reality that we see in the darkness above us?
This seminar concerns itself with the "sacred" dimension of our existence, which we've almost entirely excluded from our society, as we've excluded the reality of Eros. Yet, the religious question is as central as the sexual one, we just can't formulate it quite as precisely.
Program Details
We want to create a surrounding in which new possibilities for your own life, your job or your political engagement, become visible. We'll take a week off of our daily habits, to come closer to the secret of life. We'll study big thoughts, spend a lot of time in nature, be silent at times and then go into creative manifestation. For two days we will walk a pilgrimage, sleep outside and share simple food. Above all, in everything we'll do, we want to create community. Because whenever people begin to trust each other, the sacred is very close.
Prerequisites
As preparation to the seminar, we suggest that you study the first chapter of the book "The Sacred Matrix" by Dieter Duhm, entitled "A New Direction of Evolution." (It will be sent to you after your registration in German, English or Spanish).
Please bring:
walking shoes
a sleeping bag
a torch
a notebook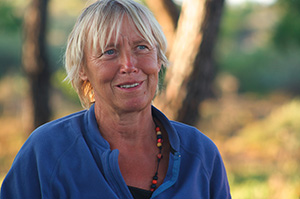 Monika Alleweldt was originally trained as an agricultural engineer and has been part of the project since the 1980s. She's a global networker, a writer and the publisher of Tamera's books through the project-owned Verlag Meiga publishing house. She's part of Tamera because, as she says: "I want to help find an answer to the globally urgent question: 'What will happen after the political,
ecological and economic mega-systems collapse?'"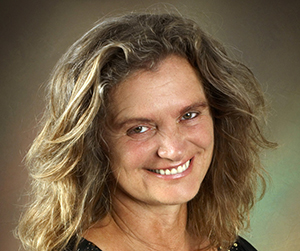 Leila Dregger has been part of the project since the 1980s.
She is an author and freelance journalist who works for a number
of German, English and Portuguese publications writing about
peacework, ecology, community and women. She's worked in
peace and relief projects in the Global South, for refugee relief
and for models of regional autonomy in Europe.
Prerequisites
None
Cost
Total Cost (including board and accommodation):
Adult Price: €695
Youth Price: €500

Portuguese Scholarship Fund:
For Portuguese nationals living in Portugal, we offer a sliding scale from €390 to €695 for the total cost (find out more). When you sign up online, please let us know how much you can pay within this range.
Accommodation:
Dormitories, large shared tents, or your own tent.
A space in a shared wooden hut or a room in the Guest House can be booked at an additional cost.
Food
Vegan full board
Language
English
Arrive and depart
Please arrive the day before the course begins and depart the day after the course finishes.