Funding Call 2021: Please Help Us Get Through This Financial Bottleneck!
In these times of global crisis, Tamera, like countless other projects, is facing a challenging situation. In 2020, due to the Covid-19 crisis, we haven't been able to receive guests and students, which has resulted in a significant shortfall that we'll need to carry going forwards. To be able to continue our research work and offer it to the world, we invite you to support us financially.
The Tamera Project was founded over 40 years ago to develop a model for a nonviolent society. Guided by this political and humane founding impulse, we have since then followed the Healing Biotopes vision: to develop answers to the great inner and outer questions of our time and to bring the human world back into harmony with the matrix of life.
Since its foundation, the project has gone through many phases, growing from a small pioneer group in the 1970s and 80s to almost 200 community members in 2020 (learn more about our history). Four generations are now living together in Tamera, several thousand students have let their lives and their community undertakings be inspired by Tamera's work and the Healing Biotopes vision, and many political activists have visited Tamera as a place of contemplation and inspiration in the midst of the complexity of our shattering global situation.
We turn to you, our network of friends and supporters, at this moment and ask for your help. In order to deal with the drastic change in our financial situation, caused by the Coronavirus, and to continue the restructuring we have begun, we will need about €800,000 to see us through 2021. If you can, we ask you to support us.
Watch co-founder Sabine Lichtenfels' call for support:
How We've Recently Engaged with the World
Aside from tending to Tamera's internal processes, 2020 has challenged us to quickly adapt the way our work touches the world around us. Here's some of the highlights of the past year:
Rooted in the small parish of Relíquias, in the municipality of Odemira, here are some of the ways we've engaged with our local community this year:
Creative work in Odemira prison: In the framework of One Billion Rising, members of Tamera came together with inmates of Odemira's women's prison establishment for dance and Council. For deeper insight, watch our documentary.
Submitted winning proposals on improved water management and solar energy, for the county's Participatory Budget on "Climate Change and Environment."
Co-organized a yearly action day, "Fontes Vivas," for the second time, to revitalize the local tradition of honoring and caring for local water springs – this project was also awarded funding for its continuation from the county council.
Gathered to plan the next steps for Tamera's food autonomy, and strategized around our integration in existing efforts for regional food autonomy. Deepened the contact with our local vegetable and dairy producers. Linked nearby farmers with animal adoption and sterilization initiatives.
Supported the neighboring village through co-hosting open-air documentary screenings in Relíquias, together with the local parish. Created hundreds of masks, responding to the request of the resident elderly population.
Hosted speakers on regional archeology and history (Samuel Melro), food autonomy and Community Support Agriculture (CSA) networks in Portugal (Alfredo Cunhal), and regional water management practices and citizens' movements against the abuses of the expanding agro-industry in south-west Portugal (Fátima Teixeira).
Celebrated the discontinuation of remaining contracts for fossil fuel drilling in Portugal, a result of long-standing resistance by a coalition of environmental groups, in which we participated.
Why We Need €800,000
We know that €800,000 is a lot to ask for, especially in these times of heightened financial stress for the majority of people. Our funding request is directed to those who are able to give, while we are aware that there are many others in much more difficult situations than us.
Tamera operates on an annual budget of about €1,200,000. Let us break down what the €800,000 we are asking for is going to cover:

75% of our expenses for 3 areas:
Covering the costs of living for 160 co-workers and 40 children and youth, and employing specialists;
Maintaining our site of 330 acres, our communal facilities and housing for about 200 people of about 10,000m2, our roads, etc.;
Supporting local producers by purchasing their organic produce.
To understand our expenses in more detail, learn about how we're funded.
As a community, we are living in an economic hybrid model. On one hand, we are an education and research center, and offer the findings of 40 years of communal living through our seminars and programs. On the other hand, living and working with a beautiful piece of land, we are partially autonomous in water, energy and food. We're currently 100% self-sufficient in water, about 60% self sufficient in our electricity consumption, and about 10% of the food we – and our guests – consume was grown on our land. (While we're working to increase the percentage of food grown on our land, we're supporting a network of local, mostly organic producers through the food we buy from them. We currently don't strive towards being food autonomous ourselves but work on expanding regional food sovereignty.)
In the years prior to 2020, the revenue from our guests and seminars made up around 60% of our annual income, a tenth of which came in through online education. (The other 40% mainly consists of external donations and contributions by Tamera co-workers in equal shares. And this overview doesn't account for the innumerous voluntary services and in-kind donations by both our co-workers, and friends and partners.) Over many years, we've been carried by the people who visit and learn with us, and we are deeply grateful for that.
With lockdown and health restrictions abruptly changing our lives, we lacked our main source of income in 2020. We're reorienting ourselves in changed conditions and are realigning our income sources – a process which needs time until we can stand on our own feet again. With reduced on-site seminars and a broader offer of online courses in 2021, we calculate receiving revenues of about €400,000 in the upcoming season, leaving us €800,000 short. That's why we modestly ask you, as our friends and partners, to help us bridge this exceptional financial bottleneck.
Our Way Forward
After around 40 years of existence as a project, with more than half of that being in Portugal as Tamera, we find ourselves at a new threshold of our development. How we are going to live and work in the years to come as a growing, intergenerational project is one of our most current conversations. We are called to find new social, material and economic forms which suit us today, adapting to Tamera's growth over the past decade. Vision work has accompanied us throughout 2020 and will continue in 2021.
At the same time, facing the growing and compounding global crises, we know we want and need to intensify our research on and commitment for the Healing Biotopes vision. We're redefining our priorities and next steps. While much of this is still taking shape, we know this realignment includes:
A shift in our educational programs: Offering education to change-makers and all those seeking to be part of creating a new culture is a key aspect of our mission. We want to open our community for visitors and students again, however it seems unlikely we will be able to host as many people on site in 2021 (and possibly, the years to come) as we have before 2020. That is why we're expanding our online education offers and making them available to more people, especially for introductory programs. As we're navigating a volatile situation around Covid-19, we still can't confirm if and to what extent we will be able to offer on-site programs in 2021.
Increased engagement for regional food sovereignty: The lockdown in spring 2020 once again demonstrated the urgency of regional autonomous supply systems. Since April, we have started to intensify the production in our gardens with the strength of the community and our ecology team, and we are increasingly involved in building regional agricultural networks of solidarity. The Alentejo region is vibrant with people and initiatives who are working towards regional food sovereignty in myriad ways. We are part of this movement and are currently opening up new lines of cooperation to that end. We've also worked with various local producers for over 10 years. Together with them we are exploring how to implement CSA structures to support forms of solidarity economy while increasing sustainability.
Change of land use plan: We're working to change the registration of land use so that we can legally build a regenerative model settlement for the future. With the municipality of Odemira, we're going through the PIER process – Plano de Intervenção em Espaço Rural – Intervention Plan in Rural Areas. In cooperation with a team of engineers and architects, our municipality is currently negotiating with national government agencies and examining which legal category of settlement type corresponds to Tamera. Learn more about our future.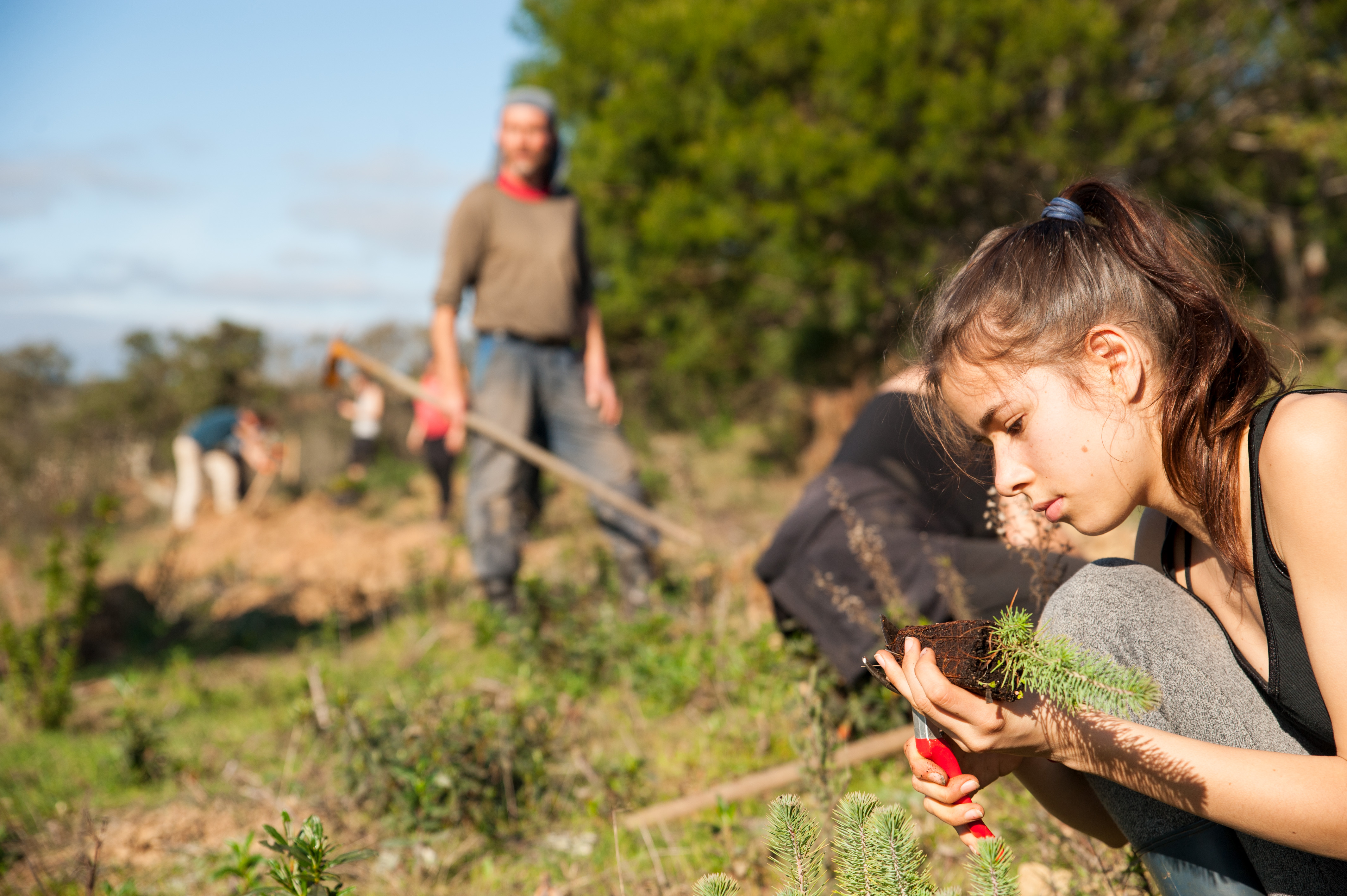 Fundraising Update
Since we published our fundraising call in late November 2020, about 250 people have responded with donations, pledges or messages. We have been gifted €34,000 and another €16,000 are pending in pledges! Thank you for your support, your solidarity, your engagement and your voices of feedback. We are deeply grateful for everything we've received. We're moved by how so many people are standing by our side in these turbulent times when everyone is challenged to find the way forward. Given the current circumstances, your support matters all the more to us, and we want to do our best to give back in the ways described above. Your questions, feedback and criticism are also being received and are shaping our steps for the future.
However, we still have a long way to go to reach our funding goal of €800,000. If you are able to support us and want our work to continue, please donate! While we are working on our end to deal with the changes we're facing, and adapt our offers to the world, we will not manage this transition by ourselves in 2021.
We are truly grateful for donations of any size. Joining our Support Circle with a monthly donation will also help us to build a solid foundation of financial security for the time to come. And larger donations of €1000, €10,000, €25,000, etc. are an enormous relief for us in this situation.
Follow this link for one-time donations and this one for the Support Circle, or contact us directly at finances (@) tamera.org.

With your support, we are dedicating and investing all our strength to developing peace villages that contribute to the healing of this Earth in cooperation with the great forces of life.
Thank you in advance for your solidarity and for all the support we have received throughout the past four decades!