Os nossos valores éticos são centrais para todos os que vivem, trabalham e estudam em Tamera e são vitais para estabelecer relações de confiança e construir comunidade. De forma a criar coerência no desenvolvimento do campo morfogenético, partilhamos o compromisso de compreender e incorporar a ética da nossa comunidade como código de conduta do nosso dia-a-dia.
"Existe uma ética objectiva universal na coexistência da grande família da vida, o "código legal" da Matriz Sagrada… determinado pelas interconecções elementares e interdependência de todos os seres… habitamos uma comunidade viva com animais e plantas… todos são órgãos do magnífico organismo da vida; temos, por isso, o dever de apoiar e cuidar de todos eles"
DIETER DUHM em "Terra Nova: Global Revolution and the Healing of Love"
(Terra Nova: Revolução Global e a Cura do Amor)
Uma das questões essenciais da nossa pesquisa que nos acompanha desde o princípio é: "Qual a origem da confiança entre pessoas e entre todos os seres?" Num mundo onde a nossa sobrevivência se baseia em máscaras e mentiras, gerar confiança é altamente revolucionário. Foi por isto que tivemos a necessidade de desenvolver formas de vida fundamentalmente novas, para estabelecer confiança, até mesmo nos domínios mais delicados como o sexo, dinheiro e poder.
Os nossos princípios éticos são:
Ser verdadeiro e transparente
Um dos pré-requisitos para transformar o medo em confiança é tornar transparentes, dentro da comunidade, os processos importantes. A vitalidade e resiliência da nossa comunidade dependem da nossa capacidade de dialogar uns com os outros sem máscaras e mostrar quem realmente somos.
Apoiar mutuamente
Ajudamo-nos uns aos outros para funcionar como um organismo comunitário saudável, através do reforço e balanço da crítica-positiva, que nos permite desenvolver uma consciência do "eu" comunitário – um nível mais elevado onde o "eu" individual se torna parte de um todo maior.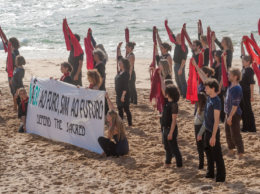 Participar de forma responsável
Quando contribuímos com ideias, tomamos decisões e assumimos responsabilidades, criamos coerência na comunidade e um ambiente para a cura. Quanto mais nos empenhamos e participamos na comunidade, maior se torna a nossa capacidade de aceitação.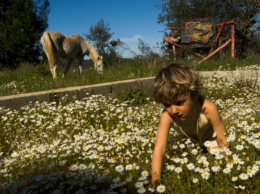 Respeito e carinho para com a Terra e todos os seres
Honramos o direito básico de todos os seres viverem em liberdade e com dignidade, e optarem por não fazer parte de um sistema que é conivente com o seu sofrimento. Isto implica uma mudança não apenas nos nossos hábitos de consumo e atuação, mas também na criação de um modelo totalmente novo de vida.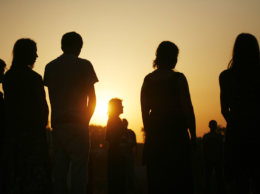 Ser fiável
Aqui seguimos um mote simples: "Faz o que dizes e diz o que fazes".