Statements for Our Anniversary from Around the World
As we celebrate the 40th anniversary of our project here in Tamera, friends and partners from around the world are participating by sending video messages and letters sharing what Tamera and the Healing Biotopes Plan mean to them and what they wish for the future of the project.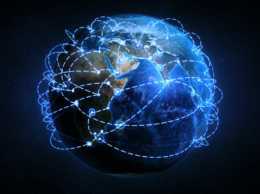 From 1978 to Today
During winter and spring of 1977/8, Dieter Duhm, a then-famous leftist speaker and author, drove around Germany to find companions for founding a futuristic university and, above all, intentional community that would be able to offer true answers for the urgent questions of the time. He found two people who had already been dreaming of founding an alternative village: Charly Rainer Ehrenpreis and Sabine Lichtenfels. At Easter 1978, the 3 shook hands and founded the "Bauhuette" project (German for "builders' lodge" based on the lodge used when building Chartres). The group quickly grew, with Sarah Vollmer and many others joining in. With our "social experiment," we embarked on a radical research journey to new shores that we could never have imagined beforehand. For more, visit our History page.
In reflection, Sabine Lichtenfels says, "Going through a thousand ups and downs, through smear campaigns, construction bans, conflicts, cooperation with the guidance from within, births, longings and struggles in love, peacework in many countries and so on, we've matured, changed and yet, stayed faithful to our vision – creating new social structures and peace between and among the genders as foundations for a truly humane world.
We give thanks to all those with whom we have walked a common path in the past years and decades. Thank you for your friendship and solidarity! Let us honor our past and, at the same time, look out toward the future – to a deepened cooperation for a nonviolent world. May the seed of the Healing Biotopes Plan flourish and blossom around the world."
"What Tamera Means to Us"
We share some of the video messages and letters we received from friends and partners:
Patch Adams, MD, clown activist and founder of the Gesundheit! Institute, USA
Gloria Cuartas, human rights activist, former Mayor of Apartadó, named UNESCO "Mayor for Peace," Colombia
Kosha Joubert, executive director of the Global Ecovillage Network (GEN), trainer and consultant, South Africa/UK
Sally Silverstone, coordinator for the Biosphere Stewardship Education Programs, former co-captain of the "Biosphere 2" project, author, USA
Saad Dagher, agroecology leader, permaculture and yoga teacher and one of the main drives behind Farkha ecovillage, Palestine
Shmuel Shaul, Earth healer, shaman, writer, Israel
Claudio Miranda & Helem Fernandes, musicians and leaders of the "Instituto Favela da Paz", in the slums of Sao Paulo, Brazil.
Philip Munyasia, permaculture teacher and leader of the OTEPIC center in Kitale, Kenya.
Sami Awad, nonviolence trainer and director of the Holy Land Trust in Bethlehem, Palestine
Virginia "Gigi" Coyle, community activist, council trainer, founder of "Beyond Boundaries" and other projects, author, USA
Excerpt from Gigi Coyle's letter:
"I celebrate the 40th anniversary of this project, this dream, this community, this quest, this research, this prayer, this vision, this focus on love free from fear, this holistic approach to regenerative living, these pilgrimages to crisis areas, these solar cookers and water ways, this commitment to nature as guide and teacher, this respect for Indigenous peoples and standing up for the minoritized, this work to heal our relationship to money, this living lab and human nature spirit experiment.
How could I not? I am deeply connected to the people and the place, knowing I still have something here to do with each. What that is, for today… is to bear witness.
So why? Because the dolphins brought us together and once that connection is made, there is no choice on some level but to be part of that "project," which is addressing the pain and watering seeds of beauty and truth and love. Because of you all who are committed to such and give your lives to such – the creation of an acupuncture point on this planet. Because it, Tamera, you, The Grace Foundation are living to be a healthy cell in the midst of dis-ease throughout our human world, and many healthy cells make up a healthier world. Because I see this group that began as many white Europeans as part of the healing of history, of co-creating a new story, of turning from oppression to liberation for all beings.
In mythology and prophecy, they/you are bridge people, crossing many personal, class and cultural boundaries as well as oceans to work both locally and globally. Your journeys from Europe to North America and then across the Pacific Bridge are part of reawakening the best of the old story, healing the worst (colonization), and inspiring a new.
Tamera is doing a key part of healing the wounds of patriarchy and more, working with our thoughts, minds, hearts and bodies. Topics, pathways that are taboo for many yet nonetheless essential for us as humans to be with.
I am with you because we share a dream and your very existence is confirmation that I am not alone and something more and different is possible. I am stronger and more whole and more hopeful for our world knowing you exist and the prayer is being spoken, danced and lived. And, of course with all of this love and celebration, I know Tamera and none of you or us, are perfect, yet as one of my early teachers, Thich Nhat Hanh, said, "we need to be headed in the right direction." And from what I know, Tamera is.
Thank you all for who you are, for showing up and for what you offer your community and our world. For defending the sacred, and even more for seeing and living the sacred in all of life."
Yair Dalal, musician and peace activist, Israel:
"All my best wishes for the 40th anniversary… The people and the place of Tamera are part of my life and always will be. I had the honor to meet you when we were younger and to see the growth and development of an amazing place that can give the whole world an inspiration for peace and love. I wish you all the best of peace and love."
Margaritha Gnägi, networker and humanitarian activist, Switzerland:
"I would like to thank the three founders, Sabine, Dieter and Charly, for their activity and their courage. You started a new world back then and now we are already right in it. In the time you got together I went to Africa because I thought, "What I've seen so far can't be all there is." And really, there, in the bush, in a local hut where I lived, I experienced and saw very, very different things. I have been directly confronted with both the plight and happiness of the people. This has shaped my life.
You have already experienced this in your everyday life, you have thought about how our world got into imbalance. You got together and became active, congratulations for this!
That's why it makes me so happy when I think of Tamera. You address the problems and questions, you don't escape, you're realistic. An experimental field for everything and everyone. I have never experienced such a wonderful atmosphere as in Tamera. People approach each other, children and adults alike. This is unique! Back then, it was the same I experienced in the village in northern Benin, but isn't the case there anymore.
It's a miracle how you came together with Tiyéda and Séda from Togo and Salim from Benin. Your willingness to experiment and the willpower of these people allows people to reconnect with their roots. And now, there are more and more people who want to go along!
Dear co-workers of Tamera, your activities are innumerable and their effects are unstoppable. You move the world, you bring back the lost waves we need for a beautiful, intact world."
Marko Pogačnik, artist and author, Slovenia:
"My congratulations for the 40th anniversary and the wonderful work you've done since the beginning! (…) You at Tamera have found a way to support the matrix of Gaia's Garden of Eden and are recreating it in a beautiful way and even more, you search for ways to live it in the life embodied. Coming from Golan Heights, I especially appreciate your project and your work. May it continue and blossom."