Support our kitchen, garden and technology teams, collaborating professionally while learning about community building and getting to know what a new culture in development looks like.
Work Study in Our Visitor Center Kitchen
From April through November we invite people interested in vegan cooking to help out in the kitchen of our Visitor Center & Campus. You'll study the political background and practicalities of vegan nutrition, learn about Tamera's philosophy and build community while working together as a team. We ask you to stay for at least 4 weeks.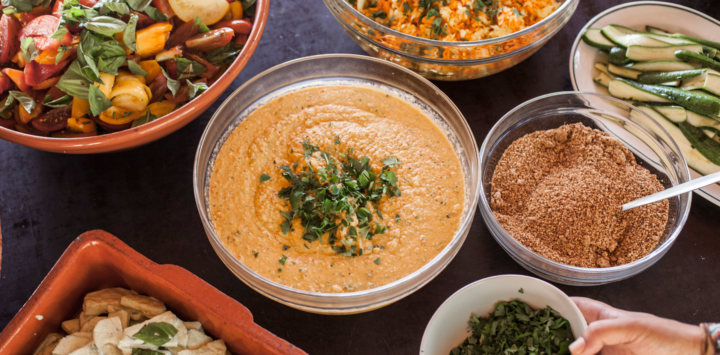 Work Study in Our Gardens
In spring, summer and fall, we invite people to work with us as gardeners, farmers and stewards of the Earth, supporting its healing by cooperating with the beings of nature. You will learn about community building, experience a variety of organic agriculture techniques and gain insights into our progress towards regional autonomy. We have different offers ranging between 2 and 4 weeks.
Currently, there are no open opportunities for work study in our gardens, but as soon as new offerings are created, you will find them here.
Professional Collaboration in Energy Technology & Ecology
We invite professionals in the areas of energy technology and ecology to work with us. There are possibilities for both on-site and remote collaboration. We can't offer you salaries, but instead the possibility to be part of creating a new culture and to gain insight into community life.