Online Course: What is System Change?
Pathways towards Post-Capitalism
In this upcoming online course, activist and writer Martin Winiecki invites you for an inspiring journey of systemic global thinking. Eight rich, thought-provoking webinars will help you identify crucial turning points for system change and awaken your imagination for possible post-capitalist futures. The course will also provide you with opportunities for interactive learning, embodied cognition self-reflection as well as material for further study.
As we're facing an unprecedented global polycrisis, activism too finds itself in a profound crisis of meaning, orientation and strategy. Even though mass movements for climate and social justice have mobilized countless millions of people, they've mostly been unable to bring about structural transformation. Global capitalism is producing ever greater inequities and totalitarian realities, while pushing us ever closer to catastrophic ecological and social collapse.
Each one of us is presented with a stark choice: helping to change the system or being part of the problem. But how to achieve this in a world so completely controlled by the current system? How to even imagine it, when the logic of capital not only controls economics and politics, but even so much of our own behaviors and dreams? As Slavoj Žižek said, it's today "easier to imagine the end of the world [than] an end to capitalism."
Our introduction video gives you an overview of the course:
Registration deadline
January 30, 2023
Language
English
Cost
As an experiment with radical trust towards post-capitalist economics, we offer this course on donation. To choose how much you can and want to offer, please fill out this questionnaire.
Payment
Payment can be made via PayPal, bank transfer or Wise.
Time Commitment
Please read the event description for detailed information.
This course won't prescribe any specific course of action for you, but will rather help you develop more contextual awareness and systemic thinking that will enable you to find answers and take (more effective) action in the contexts you move in.
In the first 4 sessions, Martin will lay out a framework for holistic system change that combines strong structural analysis with an empathic understanding of human behavior, while remaining grounded in a post-materialist and Earth-centered paradigm.
These sessions will:
illuminate how different current crises, struggles and systems of oppression are interconnected;
examine the belief systems and intra- and interpersonal patterns within us that underpin destructive systems and dynamics on the outer;
explore what could make activism more "sacred" and intentional communities more politically relevant;
inquire into a sourcing of activism that's deeper than hope, anger, analysis or saviorism;
open up a different logic of political success, based on resonance rather than imposition and force
and expand your imagination of possible post-capitalist futures.
Speakers
In the last 4 sessions, we will be joined by several guest speakers who are visionary leaders working on different key aspects of system change: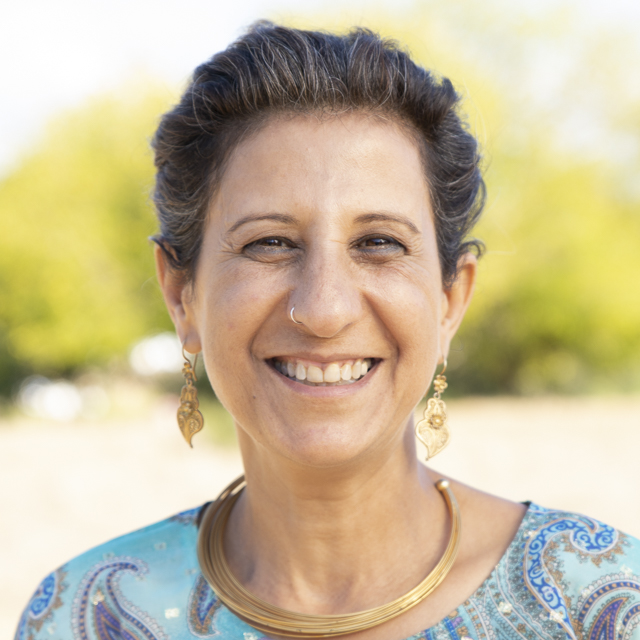 A'ida Shibli: Re-indigenizing ourselves. How can we root in place and re-establish a sacred relationship with land? A'ida is a queer Indigenous Bedouin woman from Palestine who grew up under Israeli occupation; she is a nurse, feminist, ecological and peace activist, long-term member of Tamera and the founder of Global Campus Palestine.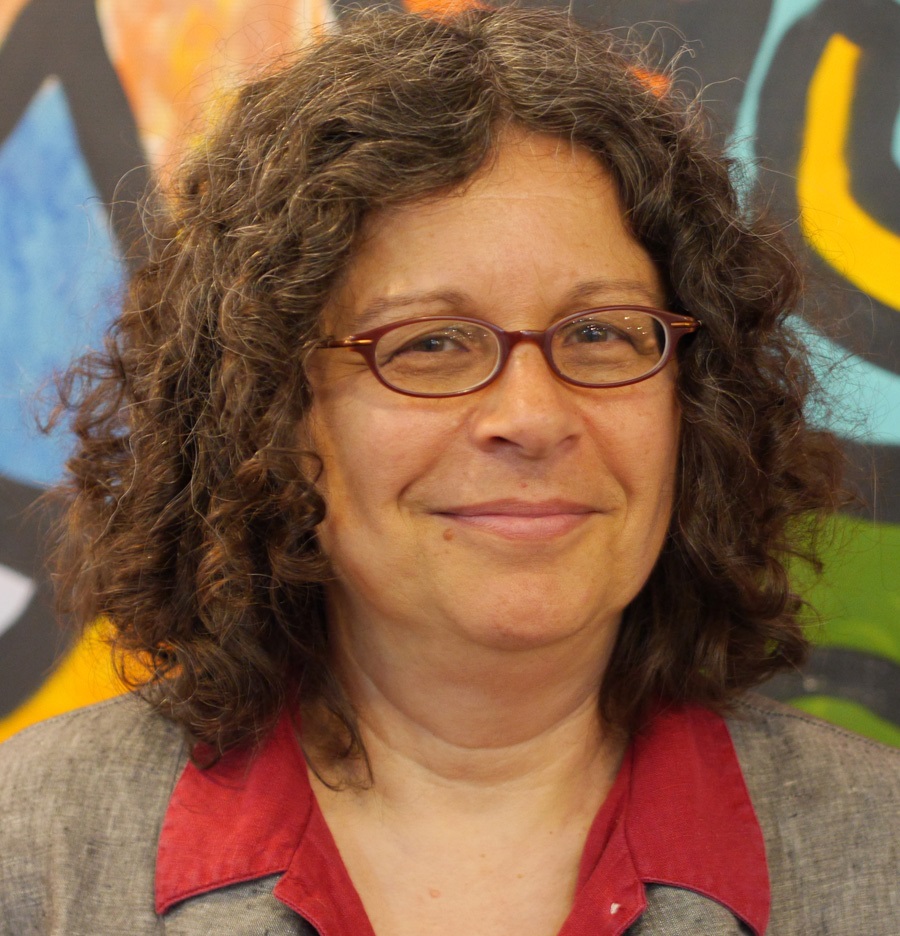 Miki Kashtan: Mobilizing toward vision. How can we organize ourselves in ways that's aligned with our vision and values and within capacity? How do we design systems of resource flow, decision-making, information flow, feedback and conflict engagement for a post-capitalist and post-patriarchal way of life? Miki is an author, a practical visionary and the seed founder of the Nonviolent Global Liberation community which functions fully within maternal gifting principles. She blogs on the Fearless Heart and has taught and consulted on multiple continents.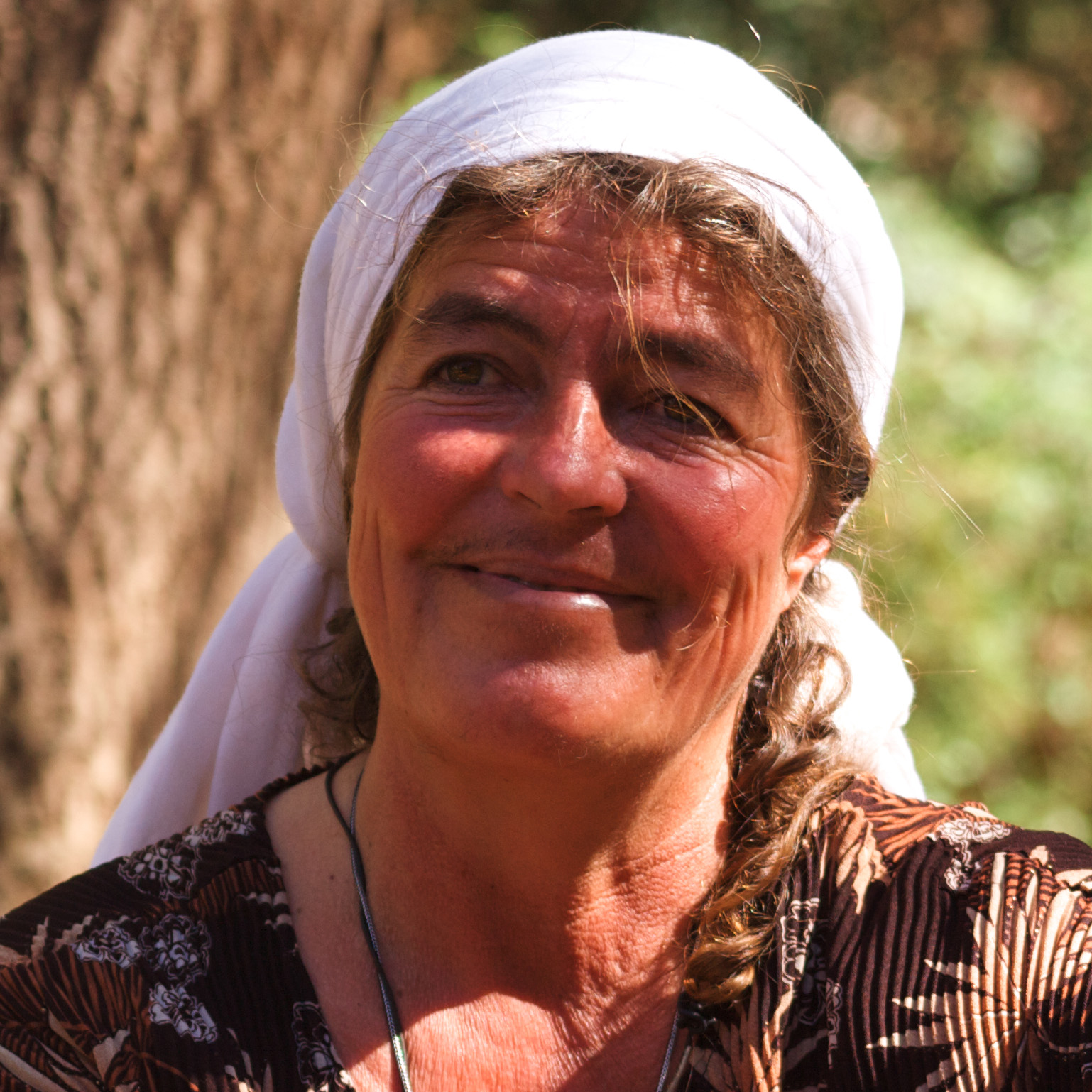 Sabine Lichtenfels: Community-building, erotic healing and spirituality. What are social structures that allow people to live a post-capitalist paradigm, based on trust? Sabine is a theologian, peace-maker, community-builder and author. She co-founded the Tamera and its Global Love School, and initiated and led peace pilgrimages in Israel-Palestine and Colombia.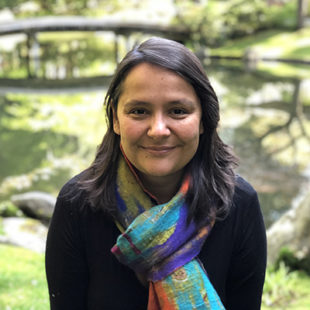 Vanessa Machado de Oliveira: Hospicing modernity. How do we untether ourselves from the patterns that keep binding us back to perpetuating systems of oppression? Vanessa is a Latinx professor at the University of British Columbia, works across sectors in international and comparative education and is one of the founding members of Gesturing Towards Decolonial Futures collective and Teia das 5 Curas.
Although most teaching will work through lectures, Q&A, self-reflection questions and discussion, your learning experience will also include exercises for:
somatic regulation and embodied cognition,
developing compassion,
metabolizing grief,
unleashing your imagination,
and interactive spaces of heart-centered sharing,
Time Commitment
We're offering eight 3-hour webinars which will be held interactively via Zoom on:
Thursday February 2, 16.00–19.00 UTC
Friday February 3, 16.00–19.00 UTC
Saturday February 4, 16.00–19.00 UTC
Sunday February 5, 16.00–19.00 UTC
Thursday February 9, 16.00–19.00 UTC
Friday February 10, 16.00–19.00 UTC
Saturday February 11, 16.00–19.00 UTC
Sunday February 12, 16.00–19.00 UTC
We strongly recommend you to be present for the live sessions, although they'll be recorded and available on the study platform to watch after they've finished.
After each lesson, we'll provide material for further reading and study that you can use to deepen your understanding and inquiry.
Testimonials
This will be the second edition of a course that we've first run in January 2022 — we've updated and enhanced it thanks to the feedback of past participants.
This is what is what some of them said about their experience:
"Martin is an incredibly gifted teacher and speaker with an eloquence and intellect rarely encountered. His distillation of ideas into well crafted lessons sparked new realizations for me and has already shifted my day to day life. The class discussions were nourishing."
– Julia, USA
"Being in the "dominant sphere" and talking about identities these days can be very difficult, and I felt Martin was very respectful and conscious. I was very happy to see a place of speech very well occupied. Thank you."
– Nikita, Brazil
"For me it was a perfect introduction into the world of system change."
– Merel, New Zealand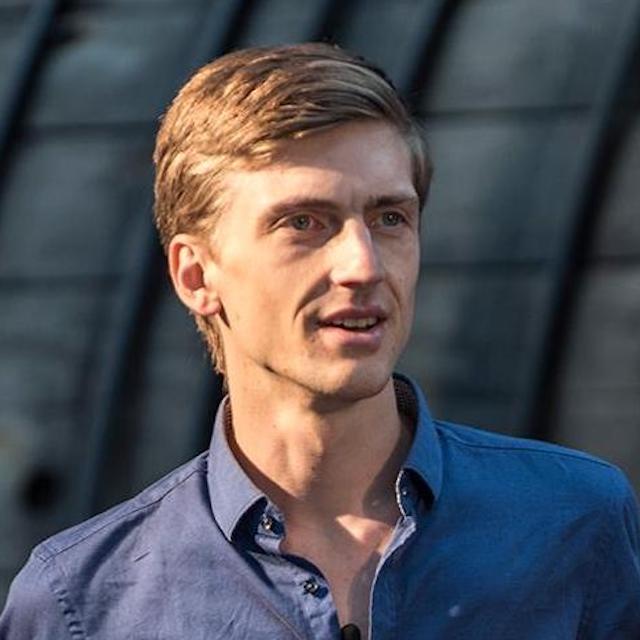 Martin Winiecki (he | him), born in 1990, grew up in Germany and has been continuously engaged in political activism since his early youth. In search of higher meaning, he dropped out of school at 16 and joined a peace worker training at Tamera, where he has been living and working since. Today he's one of the community's next generation leaders. He co-initiated the international "Defend the Sacred Alliance" that brings together leaders of Indigenous groups, social movements and intentional communities in the practice of sacred activism.
Martin's thinking has been informed by experiences and mentorship at Tamera, by learning from and with frontline communities, elders and visionaries from around the world, and by studying a wide array of disciplines, among others: deep ecology, critical theory, anarchism, and systems theory. His writings have appeared in Kosmos Journal, CommonDreams, TruthOut, The Indypendent, Films for Action and other outlets.