Healing Biotopes Student Program
We live in extraordinary times of unprecedented dangers and possibilities – ecological mega-crisis, rapid technological acceleration and the disintegration of the systems that have dominated our world for millennia. It's neither the time to give in nor to be a bystander, but to stand up for life without reservation and set the foundations for a post-capitalist world. If you are living in community, are active in a social or political movement, if you want to be an active part in global system change, please consider joining this education. In 3 years, which include 2 learning cycles and 1 reflection and integration period, you'll have the opportunity to develop the vital social, spiritual and intellectual qualities needed to catalyze Healing Biotopes and to serve the world as a peaceworker.
"The world is now too dangerous for anything less than utopia."
BUCKMINSTER FULLER
Program Details
This program is informed by 40 years of Tamera's research and designed for people engaged in building community and activism who want to deeply collaborate in manifesting the Healing Biotopes Plan. Learning in and through a full-time community experience, you'll undergo a transformational journey expanding your consciousness and changing your relation to life. This program isn't primarily about personal growth. We seek to empower committed people to step into collective leadership for a new culture – a kind of leadership no longer rooted in personal egos, but in the objective ethics of life and our shared global need for a new culture. Learning from Tamera's core teachers such as Sabine Lichtenfels, Dieter Duhm, Martin Winiecki, Bernd Mueller, Barbara Kovats, Benjamin von Mendelssohn and accompanied by a team of trained community facilitators, you'll study the following foundational pillars for a future peace culture:
Global Consciousness and Holistic Thinking
Learn to connect the dots between different global crises and between inner and outer catastrophes
Get to know our vision for a nonviolent world and work on a global strategy for transition
Understand the emerging holographic worldview and the possibilities for global healing it opens up
Spiritual Life Practice
Get to know the sacred matrix – the other reality behind the human-made world of fear and separation
Study and experience the fundamental unity of the world
Explore the power of vision as a spiritual practice of manifestation
Learn about the principles of spiritual healing
Community Building
Experience the shift from a private to a communitarian way of life
Study how to maintain a community of trust
Learn and walk the path of generating trust: practicing truth, mutual support and responsible participation
Practice self-reflection about destructive character structures and learn how to transform them
Study the foundations of communitarian economy, driven by sharing and gifting
Healing of Love
Gain a global perspective on sexuality and intimacy – see why they're core issues for societal healing
Understand the historical trauma that's led to our current state in sexuality and love and explore possible ways of healing
Study Eros as a universal life force
Begin to free love from fear in the protection of a community of trust
Art
Learn to perceive the world without prejudice – seeing is loving
Practice freedom through letting go of identification with yourself
Learn to let life operate through you and accomplish its work effortlessly, by itself
Cooperation with Nature
Learn to be a caretaker for the Earth
Learn to listen to, communicate and interact with the community of all beings
Understand how to transform hostility and fear into genuine cooperation
Regenerative Autonomy
Study the New Water Paradigm as a key for restoring damaged ecosystems and the climate
Explore the principles of regenerative autonomy in water, food and energy in both theory and lived experience

Educational Pathway
This educational pathway consists of 2 successive cycles and an integration time (and can be taken in 3 consecutive years or more):
1. Basic training
In-depth study in theory and practice over nearly 3 months, gaining an overview of the aforementioned areas of study while being immersed in a full-time community-building process.
2. Community-building and character work student training
Continuous daily study with a focus on deepening knowledge of community building, the healing of love and holistic thinking. You will have the opportunity to challenge your conditioned character structures, so you can "flip the switch" and become a conscious actor in the planetary transformation.
3. Reflection and integration
Taking the abundance of learnings into active reflection, coming together with your fellow students to hone and deepen the insights from the first 2 cycles.
You apply for each cycle separately after having successfully completed the previous one. With the completion of a cycle, we'll evaluate together whether you're ready to move on to the next cycle. The specific curriculum for cycle 2 and the reflection time will be tailored according to the group process which unfolds in cycle 1.
The next cycle 1 is planned for May 3–July 16, 2021. This education is primarily designed for people already living in community and those active in social and/or political movements working for system change. If you are not represented by these categories, but feel this education is the right next step for your contribution to planetary healing, please don't hesitate to apply.
Due to Covid-19, we are not certain of when our guest season will reopen and so we have postponed the application process. For now, we will remain flexible with the possibility of changing the dates for Cycle I in 2021. We are sorry for any inconvenience this may cause.
Prerequisites for joining this program are participating in our Healing Biotopes online course, our Introduction Week (or equivalent) and reading the "The Sacred Matrix" by Dieter Duhm. Having these prerequisites is not an automatic acceptance to the program. Admission will be based on the application process.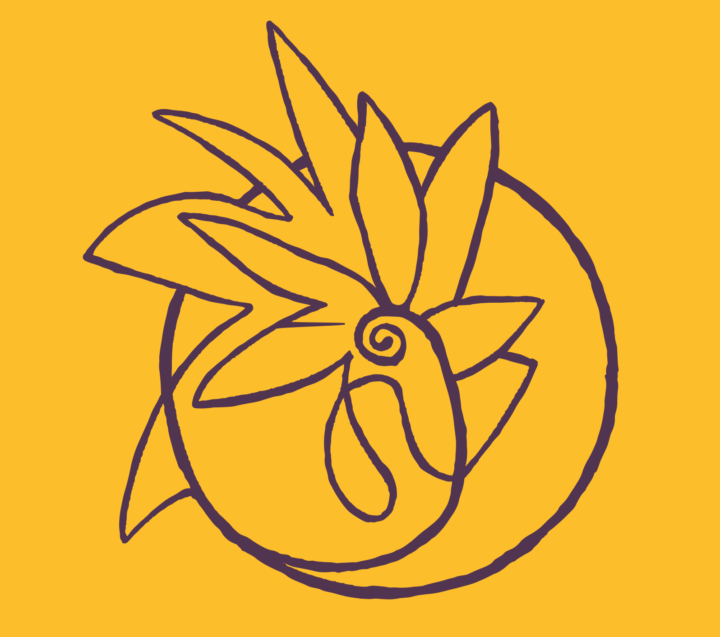 Show solidarity with peaceworkers worldwide!
Your contribution will enable students from less privileged backgrounds to study at Tamera.