I'm a builder and carpenter, ecological teacher, consultant, group facilitator and father.
Background
I was born in 1973 in Berlin, Germany. I studied international Forest Ecosystem Management (B.Sc.) after working as an ecological builder and carpenter in Germany. In the 1990s and early 2000s, I conducted research in Romania, Kenya and Fiji in the field of community-based landscape and forest management.
Ever since 2005 I have been studying and living in Tamera. Here, I have coordinated large-scale ecological buildings with straw, timber and clay. From 2010, I've focused on ecological restoration, supporting to establish the Water Retention Landscape in the field of forest, wildlife, water and human interaction. I've also been involved with Tamera's internal Love School. In 2012, my daughter Kaya was born.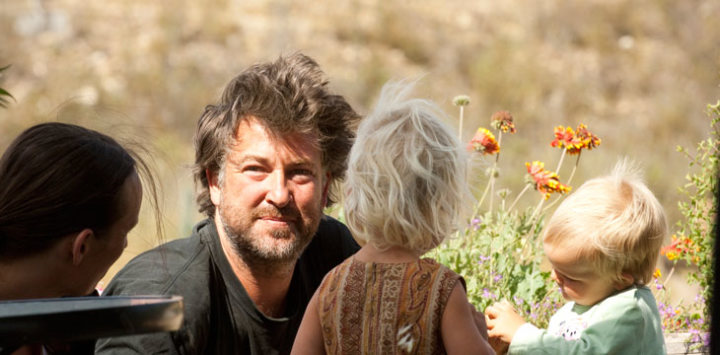 What Motivates Me
I'm part of Tamera to help create and live an exemplary answer to the most urgent questions of humanity – above all for:
building community
the way that children grow up
love
living regeneratively and restoring nature.
We don't need to stay stuck in the social and environmental catastrophes we currently face; it is possible to create paradise for all.
My Role in Tamera
Currently, I coordinate the areas of education, research, ecological building, water management and fundraising in our Solar Test Field. I also teach and consult about landscape restoration and regenerative water management in Tamera and in different countries, and coordinate scientific research within Tamera.